:: VIOLIN ::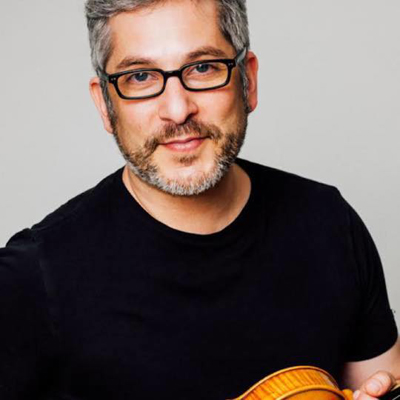 Gabriel Bolkosky has performed and taught across the United States and abroad. He performs a diverse repertoire of classical and contemporary works, collaborating with different artists from many genres of music making. Over the last decade, Gabe has founded and directed the music festival, PhoenixPhest with the intent of creating an environment open to all levels and ages of musicians, creating a more holistic musical experience without sacrificing quality.
As a jazz and tango musician, Gabe has worked with great artists such as John Lindberg, Peter Soave, Tad Weed, Ed Sarath, Chris Howes, Andy Bishop, and is a founding member of The Oblivion Project.
A native of Detroit, Michigan, Gabe began his violin studies at age three. His primary teachers were Michael Avsharian of Ann Arbor, Paul Kantor at the University of Michigan, and Donald Weilerstein at the Cleveland Institute of Music. Gabe earned a bachelor's degree in violin performance and a master's degree in chamber music, as well as studying improvisation at the master's level, at the University of Michigan. At the Cleveland Institute he earned a Professional Studies degree, served a year as Professor Weilerstein's teaching assistant and won the school's prestigious Darius Milhaud prize. He attended the Aspen Music Festival from 1991–98 on fellowship, first playing with the Aspen Chamber Symphony and then the Aspen Contemporary Ensemble for four years. During those four years he premiered hundreds of new works, and with his group, Non Sequitur, conducted workshops and concerts for thousands of students in the Aspen valley as well as at schools such as Harvard, Dartmouth, Brandeis and Princeton.
Gabe was guest artist at The University of Michigan in Ann Arbor teaching violin and chamber music for six years. He has worked with all ages of young musicians in most of the 50 states and parts of Asia. He is the executive director of The Phoenix Ensemble, a nonprofit organization dedicated to being a musical resource for artists and educational institutions. He still directs PhoenixPhest! and PhoenixPhest! Grande, two amateur chamber music festivals held each May and August, and maintains a private violin studio.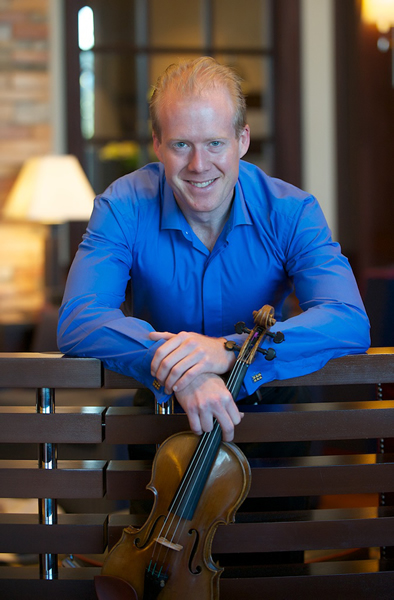 Ken Johnston is active both as a performer and a teacher of the violin. In addition to his performing as Concertmaster of the Erie Philharmonic, he holds the same chair with the Blue Water Chamber Orchestra of Cleveland. He has played with the Akron, Canton, Youngstown, and Cleveland Pops Orchestras of Ohio, as well as the Virginia Symphony and the Wheeling Symphony of West Virginia. Donald Rosenberg of The Plain Dealer remarked that Johnston "triumphed whenever he touched bow to strings."
He has taught violin students at Ohio State University, and has served on the faculty of Mercyhurst College, where he taught both violin and viola to undergraduate music students and conducted ensemble performances such as Mozart's Opera, The Magic Flute. In addition, he has been a faculty member of the Luzerne Chamber Music Festival, where he performed as a member of the Luzerne Chamber Players.
A graduate of the Cleveland Institute of Music, where he received both a Bachelor's and a Master's Degree in Violin Performance, Johnston studied with Professor David Updegraff and served as Mr. Updegraff's Teaching Assistant.