:: VOCALS ::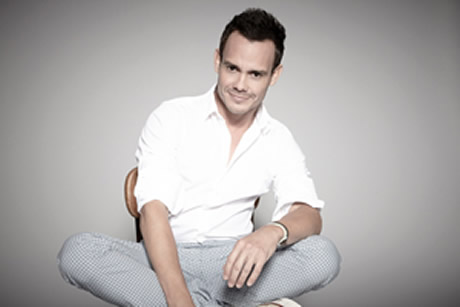 Venezuelan born, Brooklyn based singer/dancer/actor Migguel Anggelo began his creative career at age 13, performing in such acclaimed, touring South American productions as Pinocchio, West Side Story, The Sound of Music, and Fame, concurrently training for eleven years in classical ballet and studying opera at The Conservatory of Music in Cologne, Germany.
In 2011, Migguel Anggelo released his first CD, DONDE ESTARA MATISSE, performing in such settings as Miami's New World Center and festivals like Culture Lab Detroit. Today, Anggelo reinterprets musical jewels by Latin Americas' most noted composers – Agustin Lara and Astor Piazzolla, trail blazes with original works that explore themes as diverse as the life of Mexican painter Frida Kahlo and the hypocrisy of the worlds' dictators, and recasts American standards of pop and jazz as well as classical opera in his own signature style of world pop.
Migguel Anggelo 's most recent project is the forthcoming album LA CASA AZUL (sung in both English and Spanish), produced by Mau Quiros and mixed by the Grammy Award winning Felipe Tichauer.